3:55 pm in Getting Started, Projects in Process, R&D-I-Y by Philippe Adib
Hi guys. Well, a few months ago, my friend left for Sweden.  Before going, he offered to give me his hydroponics equipment so I could put it to good use. Now I'm in no way entrenched in the R&DIY community, but it seemed to be a good project to stay connected to a distant friend, and enjoy some of the fruits of the labor.
So, without dragging this much further, I'd like to share some of my first picks with you all. Here is part of the e-mail I sent to him, formatting it to fit this blog post:
Day 1:
I worked on the hydroponics project today, and got my stand working. I set it up using materials my new roommate found for me, as well as some bottle caps from Sobeys. Here are some of the pictures from the process.
Here are some before and after shots of the tubes cleaning: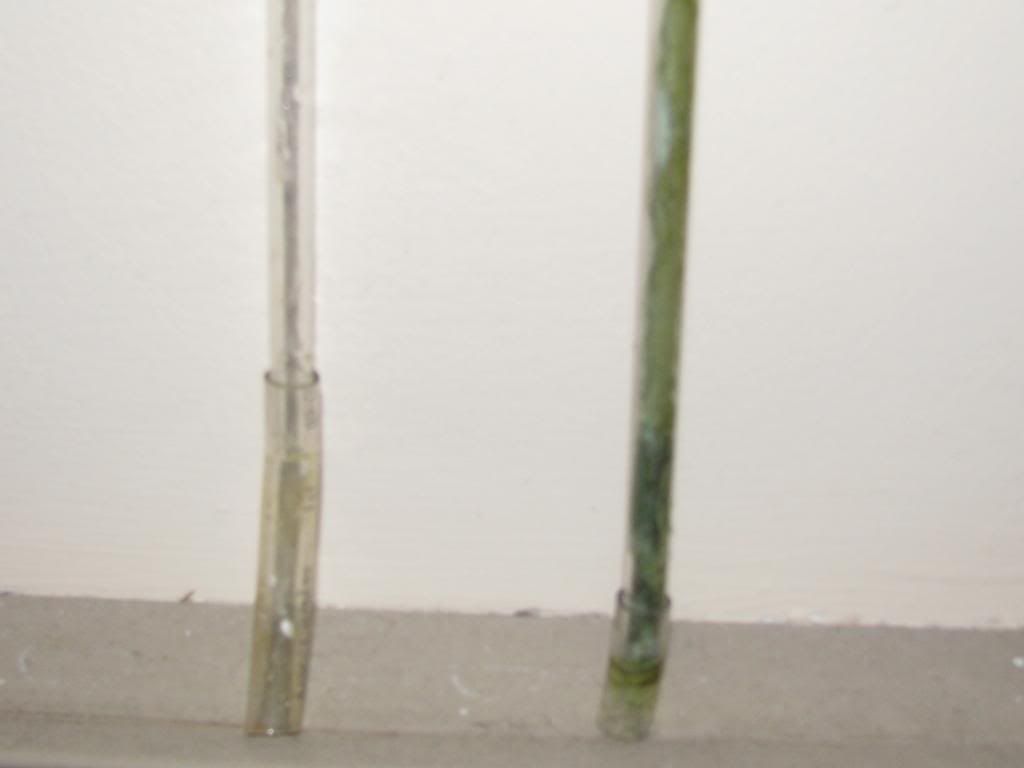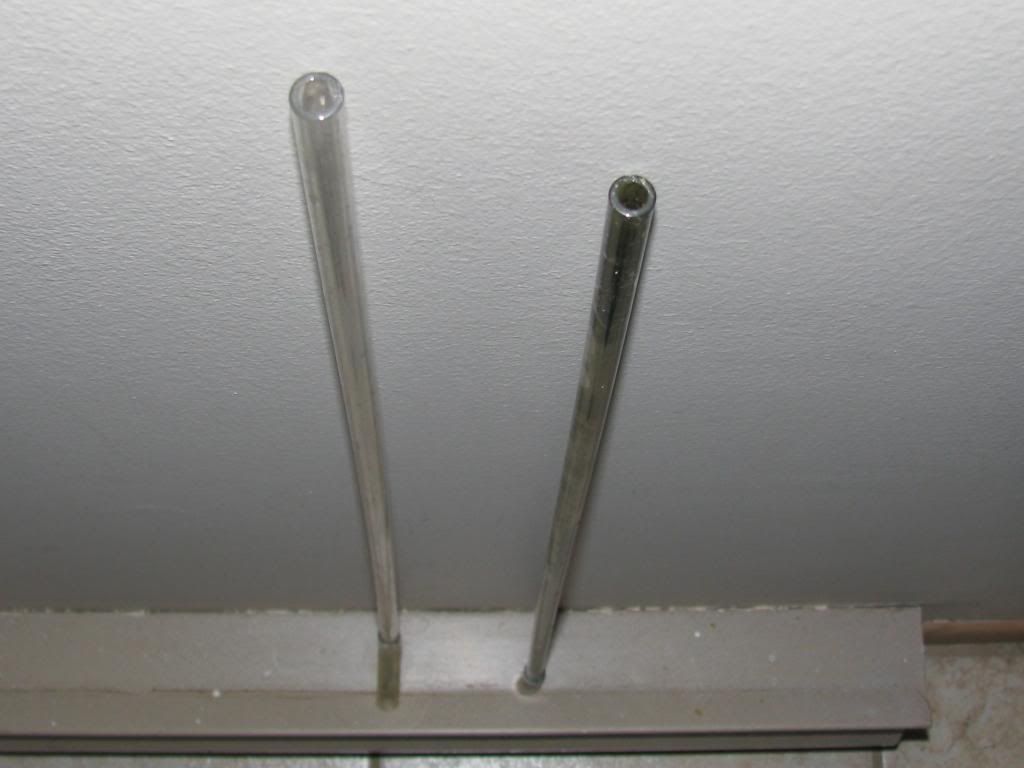 Some cleaning space: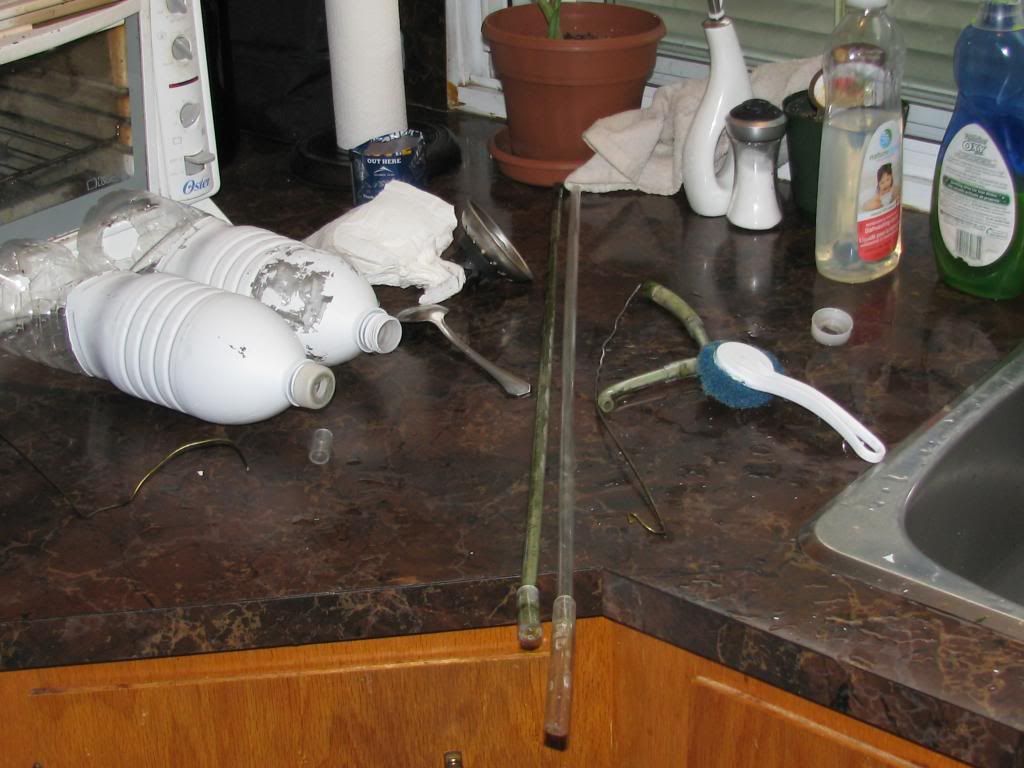 Here is the stand set up with a clamp prior to bolting, for testing heights (ad hoc):
The clamping setup outside that enabled me to drill through the cylinders: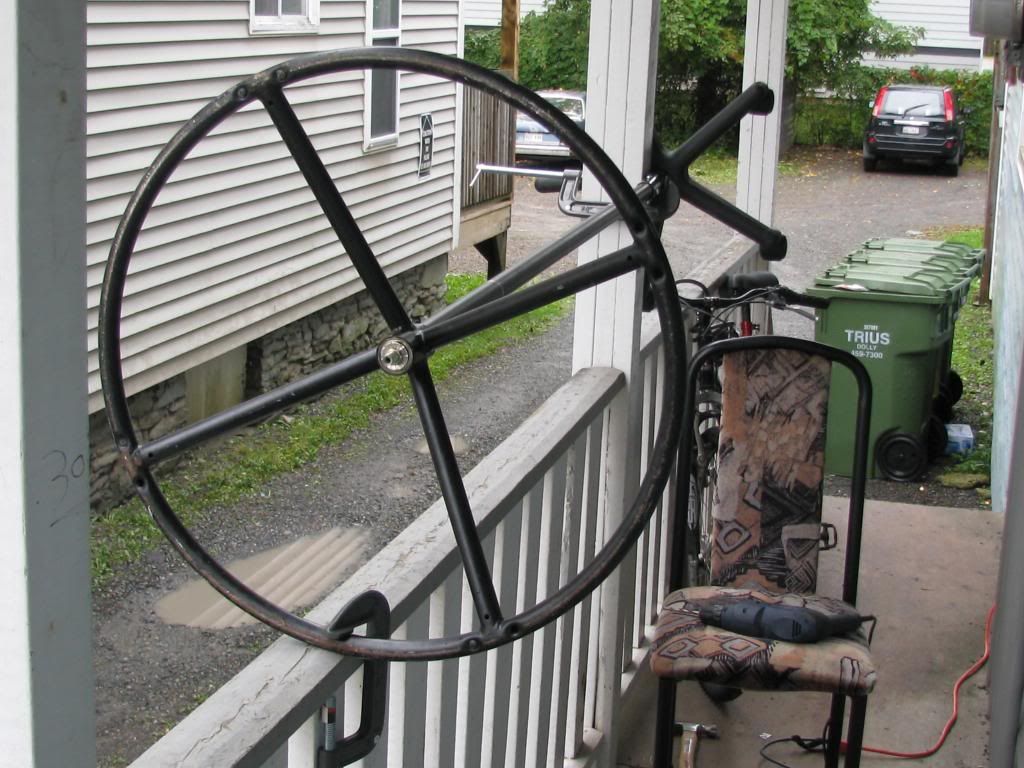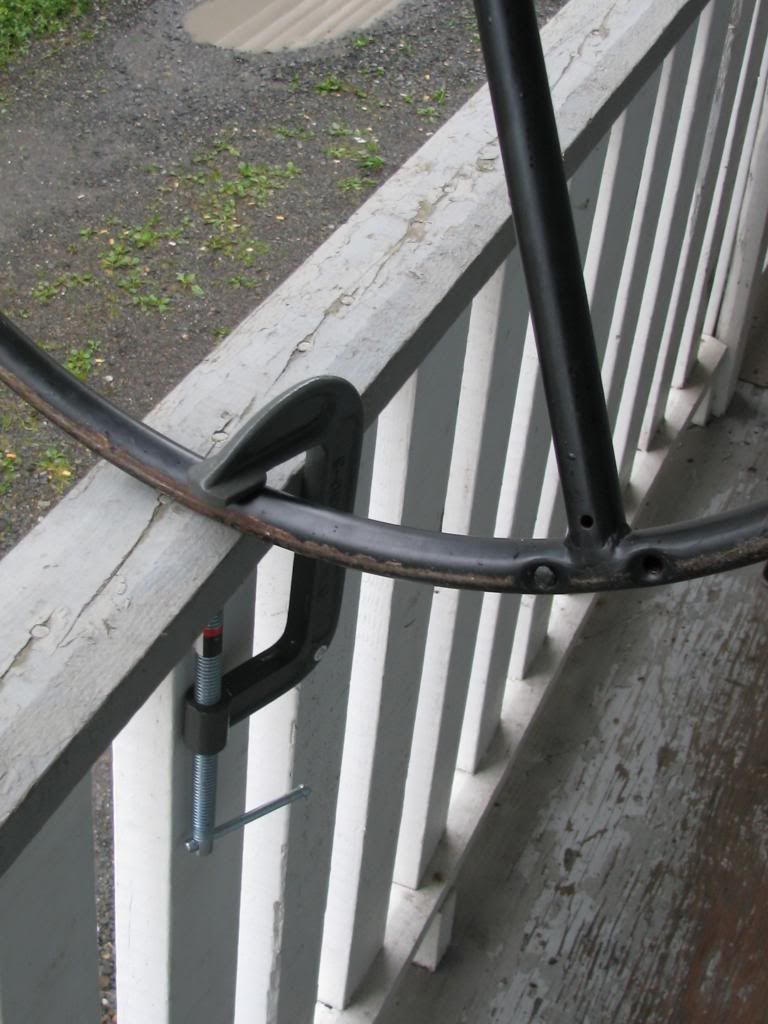 The finished job, both bolting and caps that I set in place to keep the tube from wabbling, and idea I got from bern (he also told me to clamp prior to drilling):